Do you know which shoes you need to buy for pregnant women who have swollen feet? During pregnancy, pregnant women's feet are always under pressure due to gaining extra weight. This is also the time when your feet get swollen, your heels also get sore and these things make walking difficult for you.
Therefore you need to choose the most suitable and comfortable shoe for your pregnancy period. It's not only good for you but also good for your baby's safety too.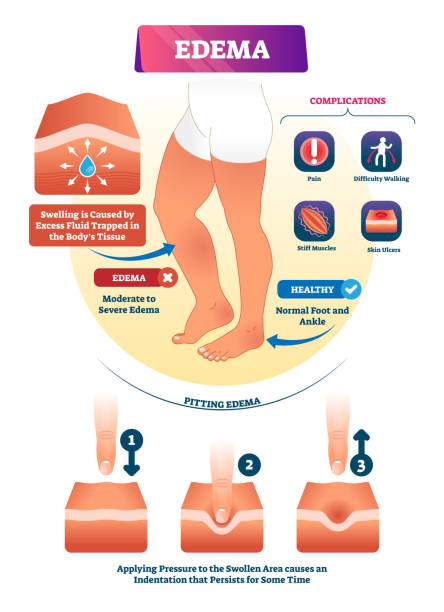 These are our picks 5 best shoes for pregnant women with swollen feet, which are not only comfortable and also provide great support during pregnancy time.
When we talk about comfortable shoes, the first name that comes to our mind is Skechers. If you are looking for any kind of comfortable shoes, you should always consider Skechers.
If you are pregnant and due to your pregnancy your feet are swollen and you need shoes that not only keep your feet comfortable but should also be stretchable that can easily fit in your swollen feet the Skecher model Women You is the best shoe for you.
Women's shoes when you wear them will give the feeling of socks. It's so comfortable and soft, and this shoe has full traction, which will keep you from slipping. It has a knit upper material that is breathable, which means you don't need to worry about smelly feet. It will keep your feet dry every time.
The best part of the shoes is the non-functioning laces mean you don't need to tie the lace and it's very important for a pregnant woman that shoes should be without shoelaces that can be easy to wear. So overall the best shoes for pregnant women with swollen feet.
Skechers Performance Women Walking Shoes
Skechers Performance Women's walking shoes model is considered the best walking shoes for pregnant women. This model is designed for long-distance walking in your daily routine. As a pregnant woman, you need to walk daily, so Skechers Performance could be a better choice for you.
This model of shoes has textile upper material which means these shoes are very soft and comfy. As a pregnant woman, you need shoes that not only should be comfortable but also easy to wear so slip-on shoes are always recommended this model is a slip-on so you can easily wear them without any trouble.
Lightweight and flexible shoes are needed for pregnant women as already feet get swollen due to pregnancy so shoes should be flexible and lightweight which this model has.
During your pregnancy, your feet get swollen from time to time so you need shoes that should have extra width this model of Skechers comes with an Extra Wide model so the best choice for pregnant women.
The shoe insole comes cushioned means it will keep your feet comfortable and soft and the outsole has enough traction to mean you will get a good grip while walking.
These shoe insoles are designed with anti-microbial properties that will keep your feet from bad odor and will keep your feet all the time fresh and dry.
Tom's Women's Classic Flat
TOMS shoes offer to supply a pair of shoes to a child in need somewhere in the world for every pair when you buy them.
One of the shoes will be recommended to everyone to buy for the noble cause. TOMS brand is one of the shoes for those people who love to wear flat, stretchable slip-on shoes. These shoes are not only soft and comfy but also environmentally friendly and made of green materials.
TOMS shoes are designed and made without suede materials that provide your feet soft and comfortable walking pad. For pregnant women, this is ideal to wear soft and comfortable foot pad shoes that can give them full comfort and keep their feet relaxed with every step.
As a pregnant woman, your feet get swollen, so you need shoes that can easily get stretched. So this TOMS model has an elastic V on the top portion of the shoes that allows the shoes to more stretch and fit easily on any foot.
When you are pregnant and you looking for shoes that should be flexible, comfortable to slip on, breathable, and have some good design then Crocs Kadee Flats is one good choice for you
This crocs shoe has a synthetic sole and a good shaft measurement. It is a very lightweight shoe. It's made of croslite material, which provides extra support and comfort for your feet. This non-slip shoe is very important for pregnant women to keep them safe on slippery surfaces. These shoes have a good grip, so they will provide full support with every step of the walk.
It has enhanced the arch support in the shoes. This option in shoes will provide more support for your feet while walking. These shoes are breathable and will keep your feet always dry and odorless. They're very easy to clean as well. So overall a good choice for pregnant women with features these shoes make them famous among pregnant women.
Sanuk Yoga Sling 2 Sandals
When a woman gets pregnant, she needs footwear that is comfortable, stretchable, easy to wear, and breathable. The Sanuk Yoga Sling 2 Sandals model is the best choice for those pregnant women who don't feel easy with any shoes.
This model sandal is made of yoga mat material, which means it's very soft and comfortable. These sandals are more cushioned and comfortable as compared to other flat shoes you wear. These sandals have a two-way stretchy knit upper. If you have an aching problem while wearing shoes, then this sandal is the best choice for your feet.
This sandal has a Happy U sponge rubber outsole with partially recycled EVA and straw outsole which provide you full comfort and keep your feet relaxed while walking. This sandal has breathing room, no sweating, and no odor your feet will always dry and cool so by these features, this sandal is ideal for pregnant women who cannot wear any shoes due to feet swallowing during pregnancy.
How to Choose When You Are Pregnant And Your Feet Are Swollen
When you are pregnant, you have to be very careful while choosing shoes for yourself. As you know, due to pregnancy, your feet will be swollen, so you have to choose a pair of shoes that should be comfortable, and stretchable. You should know a few things before buying shoes for your swollen feet.
Never buy a shoe with laces, always avoid it because due to pregnancy your belly will become big and it's really hard for you to bend your body to tie your laces so better avoid this option.
Avoid shoes with buckles or straps. Never suggest these kinds of shoes when you are pregnant and with swollen feet.
A shoe with proper arch and ankle support is very important for pregnant women when choosing shoes for their swollen feet, due to swelling your feet need proper support while walking during your pregnancy.
During your pregnancy, your feet size will increase due to swelling during your pregnancy period so you need shoes that should be stretchable so you don't feel any problems due to this so always buy shoes that should be stretchable.
Always avoid buying a shoe with heels when you are pregnant and your feet are swollen because they will unstable you and will have chances of falling or tripping while walking which is not a good thing for a pregnant woman.
Always choose a pair of shoes that should be breathable because they will keep your swollen feet dry and cool and will prevent you from sweating and overheating which is not a good thing for a pregnant woman.
A pair of shoes that is easy to wear, mostly different kinds of shoes like slip-on or clogs are a better option for you as your feet will be swollen, so you need shoes that are easy to wear and you don't feel any problem while wearing the shoe.
Choose Shoes That are flat and if you cannot wear flat then go for wide and low heel shoes
Don't pick shoes whose heel is more than 2 inches and make sure the heel should not pointy which is not good for a pregnant woman.
Always buy shoes with proper support and if you cannot find a pair of shoes with proper support then you can use an insole that will give you support while walking.
Always choose a shoe with a wider area of toe it will keep your feet comfortable and prevent you from any injury.
Buying Loafers is also a good idea for your swollen feet during pregnancy 
Slip-on and sneakers are also good choices when you do some walks during pregnancy they will keep your feet relaxed and comfortable 
Pregnancy swelling (edema)
Conclusion
When you are pregnant it is very important for you that you consult with your doctor before choosing anything because your doctor will suggest to you which is more suitable for you, for same the shoes you can consult and can get advice from your doctor that which kind of shoes will be suitable for you during your pregnancy so your doctor can suggest some better option to you.
FAQS
If a pregnant woman's feet are swollen, what should she do?
Avoid standing still for too long.
Don't wear tight straps or anything else that can pinch if your feet swell; instead, wear comfortable shoes and socks.
Try to take a nap with your feet up as often as you can.
Drink a lot of water to assist your body elto iminate extra fluids.
When pregnant, is it acceptable to walk with swollen feet?
Pedal a stationary bike, go for walks, or swim laps in the pool. Swim in while standing or walking. Although there aren't many studies on using water pressure to treat foot and ankle swelling, standing or walking in a pool appears to help compress tissues in the legs and may temporarily relieve swelling during pregnancy.
At what point during pregnancy should I be concerned if my feet swell?
It's common for pregnant women to have swelling in their ankles and feet at some point. Swelling occasionally, though, can be a sign of something more serious. If swelling is present at the beginning of the day or does not subside while you rest, call your midwife, doctor, or hospital every once in a while.