Are you a woman and you have wide feet? When you go to any store and you ask for the best comfortable walking shoes, before asking for the shoes you should know a few things about your feet then you ask or look for the best walking shoes for your wide feet.
You should know one thing people are born with different types of feet some are flat-footed some are narrow or small-footed some are normal footed and some of them are wide-footed persons.
Some people especially women's foot condition changes sometimes due to pregnancy with age or weight gain, the reason for these changes especially in women their hips as compared to men's are wider so they have more tendency of wide feet as compared to men.
We will review the 6 best most comfortable wide feet walking shoes for women.
Skechers Go Walk 4 Achiever
When we talk about walking shoes and comfortable shoes the first name that comes to our mind is Skechers which consider one of the best shoes for all kinds of walking shoes. Skechers Go Walk 4 Achiever is the best and most suitable shoes for you if you have wide feet.
This model of shoes is very soft and lightweight means you will not feel fatigued while walking in these shoes. This model of shoes has highly responsive 5GEN midsole cushioning along with Goga Max high rebound footbed that keeps your every step energized and comfortable.
If you have a routine of a daily long walk or use shoes for long hours or your feet are sweating so this model is best for you as it has a bamboo-lined footbed that has anti-bacterial odor control that keeps your feet odorless and you can use shoes for long hours very easily.
This shoe's soft upper mesh and seamless construction make it more comfortable. Skechers Go-walk this model has a natural expansion that keeps your feet more comfortable.
If you have wide feet Skechers offers wide and extra wide feet sizes in this model, one of the best walking shoes for wide feet women.
Birkenstock Arizona Unisex Suede Sandal
There are always some people that looking for shoes or sandals which should be open and comfortable due to the wideness of their feet. So Birkenstock is one of the brands for women having wide feet and doesn't feel comfortable wearing some close shoes, the Birkenstock sandals are the best choice for them it's not only comfortable but also easy to adjustable on their feet.
This Birkenstock has a soft bed which means every step will be very soft and comfortable, the best thing about this Birkenstock model of sandal its automatically shaped means if you have wide feet so will provide that much space and will adjust according to your feet width.
It has a surface and lining made of suede material. The best part of the sandals it has a very soft footbed. This sandal has a contoured cork footbed which provides arch support to your feet with an extra layer of soft foam so it means this sandal will keep your feet very comfortable and soft.
This Birkenstock sandal comes with a roomy toe box if you have a big toe so you do not need to worry it has enough room to adjust easily and a deep heel cup will keep more soft your feet with every step.
This sandal has a strap and adjustable metal pin buckles, if you have wide feet so you can easily adjust the width of a sandal according to your feet width so overall the best choice for women's looking for footwear with wide feet.
WHITIN Women's Minimalist Barefoot Sneakers
WHITIN Women's Minimalist Barefoot sneakers will be a good choice for you if you are a sneaker lover. This shoe has a rubber sole and this model is easily available in extended width with lace-up closure for a custom fit. If you have wide feet so these sneakers are more suitable for you.
Its upper is made of knit material, this sneaker has built-in arch support that keeps your feet stable and comfortable. One of the best features of the shoes is zero drop shoes that help to keep your feet posture and balance stable while walking. This model of the sneaker has a slip resistance feature and traction that keeps your feet prevent from slipping.
Why this shoe is good for your wide feet because the shoes have a wider toe box that keeps your feet comfortable and easy to wiggle freely so you won't feel any pressure while walking.
These sneaker minimalist shoes with lace-up closure are very easier to adjust so you can adjust shoes according to your foot width, suitable shoes for your wide feet.
Youyun Women's Wide Diabetic Walking Shoes
If you are an elderly woman with wide feet so this model of shoes is designed especially for you. This shoe is nonslip and very easy to wear and take off. The anti-slip feature of the shoes increases the friction that provides hold of the ground firmly and keeps your steps stable while walking.
This model has adjustable velcro which means if you have wide feet so it's a more suitable option for you. The toe of the shoes is widened and thickened so best if you have a big toe. The instep upper of shoes can be extended to your toe position which will make your feet more stable and comfortable while walking.
The shoe body is very soft and bent and it has durability. The upper material of shoes is made by flying weave, the heel of shoes filled with stretch cotton that helps your ankle to fit in shoes comfortably, this will not only stable your feet will also improve your feet support while walking.
The shoes have breathable fabrics from inside that will keep refreshing your feet every time so not easy to sweat which means there will be no odor, a good choice if you have wide feet and have pain or swollen feet so these shoes will find one of the best choices for your feet.
SAS Tour Lace Up Shoes
SAS makes quality shoes with very good support. These brands offer a wide range of extra-wide feet shoes for traveling. If you have wide feet and you walk long daily or hiking and need the best shoes for your wide feet then you must consider this brand of shoes.
This model of shoes is approved for people who have diabetes and swollen feet or wide feet. The upper of the shoes are made of premium leather. It has cushioned tongue and collar that help to fit your feet. Shoes come with a lace-up closure that can help adjust your feet. This model has a breathable soft textile lining that will keep your feet fresh and dry and cool.
This shoe comes with shock-absorbing and is very lightweight and flexible which will keep your feet more comfortable. The midsole of the shoes provides stability to your feet with every step.
CUSHIONAIRE Women's Hart Hidden Wedge Sneaker
This model of shoes has a very nice stylish look its upper is made of soft vegan suede material, its comes with a double zipper function which makes it easy to on and off you. The best part it has an insole made of memory foam that makes it more comfortable for walking and daily use. It is easily available in wide and extra-wide feet range.
The outsole of the shoes is long-lasting and very solid that helping your feet keep stable while walking. So overall these shoes are very comfortable and have a very good look and style, so if you have wide feet and you looking for some stylish design shoes for your wide feet then this cushion is the best choice for you.
Tips on How To Choose Wide Feet Walking Shoes For Women 
Feet Measurement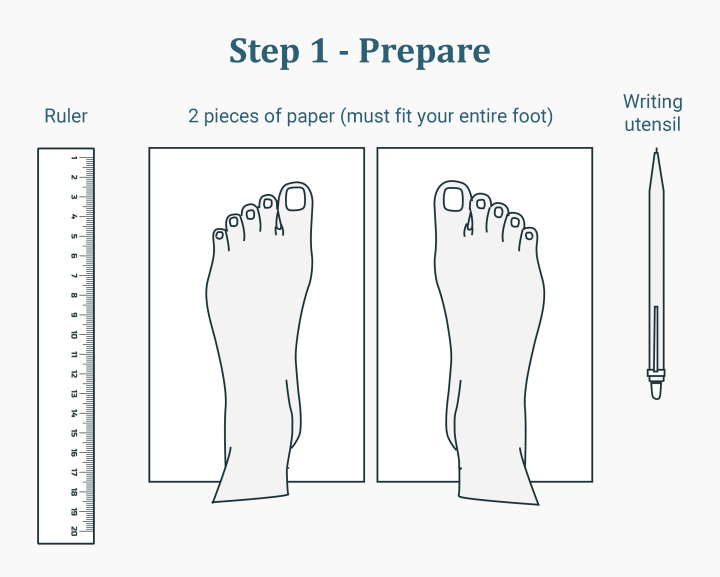 Before buying any shoes you must know about your feet if you don't know you must measure your feet properly because if you have wide feet then you must be aware of it, that you need shoes with extra width.
The length of your feet remains the same as normal but your feet width is different from others so you must measure length and width both before choosing walking shoes for yourself.
Try The Shoes Properly
When you pick the shoes, try those shoes properly and walk around for a while until you have some idea whether these shoes are comfortable for you or not. After wearing it if you don't feel comfortable or feel some pain and too much tightness then go for a little bit bigger or wider size because any wrong selection could put you in trouble and your feet too, which could cause your feet any injury.
Never Pick Shoes With a Pointed Toe
Since you have wide feet and you need shoes for walking then it's advised to avoid buying any shoes that have pointed toes. As your feet are already wide so you need shoes that keep your feet comfortable while walking, if you buy pointed shoes it will give you trouble and you will always feel discomfort while walking and could hurt your toe too badly.
Choose Shoes With Removable Linings And Insoles
Always choose shoes that should be flexible so that you can put any insole inside, this way if you feel some discomfort you can use insoles that can keep your feet comfortable while walking. It will help to keep your wide feet more comfortable.
Choose Only Wide Feet Feature Shoes
Since you are looking for walking shoes and you have wide feet so make sure to choose shoes that are designed only for wide feet, before buying shoe check that shoes should have a soft upper with a wider sole.
Those shoes must be an insole that should absorb the shock and stress while walking and keep your wide feet comfortable and don't put much pressure on your knees.
How to choose Women's shoes for wide feet
Conclusion
Choosing women walking shoes for wide feet it's always tricky because you also focus not only on size but also you will focus on look and style as well, so remember one thing never compromise on the comfort of your feet and don't go for shoes which give you trouble and can hurt your feet badly. So choose shoes that should be suitable for your wide feet. Those shoes should be stretchable and wide in size which fits your feet and keeps them relaxed and comfortable while walking.
It's better to get some suggestions from an expert before choosing walking shoes for your wide feet, or you should have that much knowledge about your wide feet that you can choose the right walking shoes for your wide feet.
FAQ
How do I know if I have wide feet and need a wide shoe size?
While you can discuss the need for wide shoes because of the width of your feet, consider the different widths and lengths of feet when choosing a wide shoe. It's not simply a matter of whether your foot is wide or not. It should also account for other variables such as both the length of your feet and if you are a man or a woman.
How I can pick a wide-footed shoe?
put in "drop the fried dough, recycle the paper plate" in place of "shop later in the day". The same idea gets a little more creative, using conjunctions joining the ideas
Consider Your Sock Choice. Wear the ones over to the store and plan on purchasing a new pair before hitting the mats….
Bring your orthotics…
Stick both feet….
Make a visual comparison…
Try the findings.
What are the benefits if you have wide feet?
When you're on the treadmill and you have room to expand your feet, it's like having your own built-in set of flippers! It has to do with the larger size of your toes. Balance may be more polished up on uneven terrain.